The interactive map here is based on a map created by sociologist Roderick D. McKenzie (who taught at Ohio State in the early 1920s) while completing his dissertation on the urban and neighborhood geography of Columbus. McKenzie's map delineated themes common with the Chicago School of Sociology's urban geography focus: race and ethnicity. McKenzie's data provides a snapshot of the racial and ethnic geography of Columbus in the early 1920s and is useful to compare to recent patterns of race and ethnicity (from US Census data) to assess urban social change.
We have included the interactive map to help see where McKenzie located racial and ethnic minorities in Columbus. Keep in mind that the locations on the original map are somewhat generalized, and thus the locations on the interactive map are also.
The original map of Racial, National, and Industrial Localities (1918):
High Resolution TIF of this map here (81.5mb).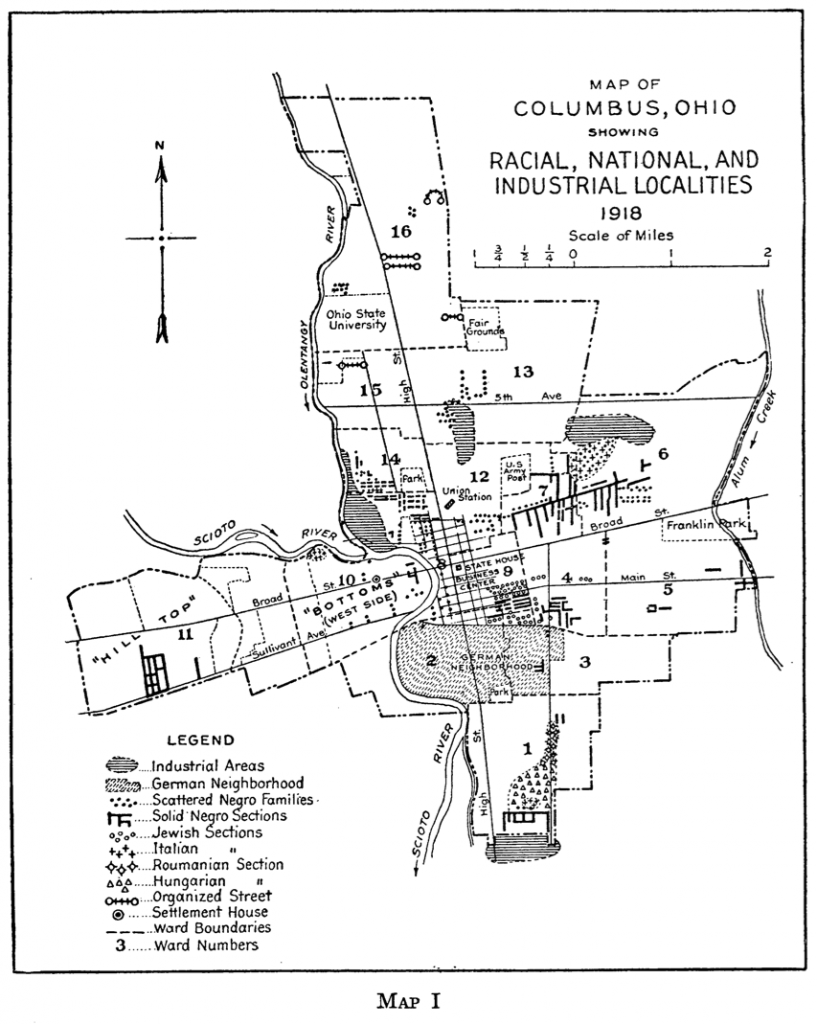 Source: Roderick D. McKenzie. The Neighborhood: A Study of Local Life in the City of Columbus, Ohio. Chicago: Chicago University Press, 1923.
---
Interactive map of Racial, National, and Industrial Localities (1918):